Expert Movers
Residential & Commercial Moving & Relocation
Your Top Miami Moving Company
786-901-2050
1-888-210-3610
Local & Long Distance Moving In Miami &
Fort Lauderdale
786-901-2050
Expert Movers 786-901-2050
Expert Movers is a team of experienced, professional movers who are here to help ensure your relocation goes smoothly. We provide full service moving for homes and businesses in Miami, and throughout the area. Our moving experts can help you by packing up your belongings, loading them on the truck, driving them to your new location and unpacking everything properly. You'll be able to sit back, and relax, knowing that all your belongings are being taken care of properly.
Here at Expert Movers, we can help you with local moves, or long distance relocation. No matter where you're moving, or why, we are here to make sure everything goes smoothly. We will arrive on time, and with all the necessary equipment to ensure we can get everything moved quickly, easily and most importantly, safely. Not only do we provide the best movers in Miami, however, we are also extremely affordable. Since we are a privately owned and operated company, we don't have a lot of the expenses and overhead like the competition, which allows us to pass those savings on to you.
Expert Movers Miami | Why Hire Professionals
When planning a move, many people consider renting a moving truck, and handling all the work themselves. While this may sound good at first, it might not work out as well as you hope. Not only do our Miami movers handle all the hard work involved, but we also have the experience needed to make sure it is done right, and nothing gets broken.
Moving large appliances and furniture, for example, is extremely difficult and can result in serious injury or having your items broken. We have the right equipment; training and experience to make sure these items are safely relocated without any problems. Another benefit of hiring movers in Miami is that we know how to properly load the moving truck to ensure everything fits. We can often fit everything in one load, rather than having to make multiple trips, which can save you money. We'll also load the truck in a way to make sure all your belongings are kept safe and secure while on the road.
Miami Movers | Contact Us at 786-901-2050
If you have a move coming up in the near future, make sure to contact us with any questions you might have, or to schedule our Miami movers to help you. We can be reached by dialing 786-901-2050. Our friendly customer service professionals will help you plan your move, including choosing the right sized moving truck, letting you know approximately how long a move should take, and booking our movers to come out and perform the move for you.
Whether you're planning a business or a residential move, we can help you make sure it goes smoothly. Let us take all the stress of moving off your shoulders, so you can relax and enjoy the experience. We'll make sure all your belongings arrive safe and sound in your new home or business, so you can start off on the right foot.
What We Do
From Cargo Shipping To Long Distance Relocation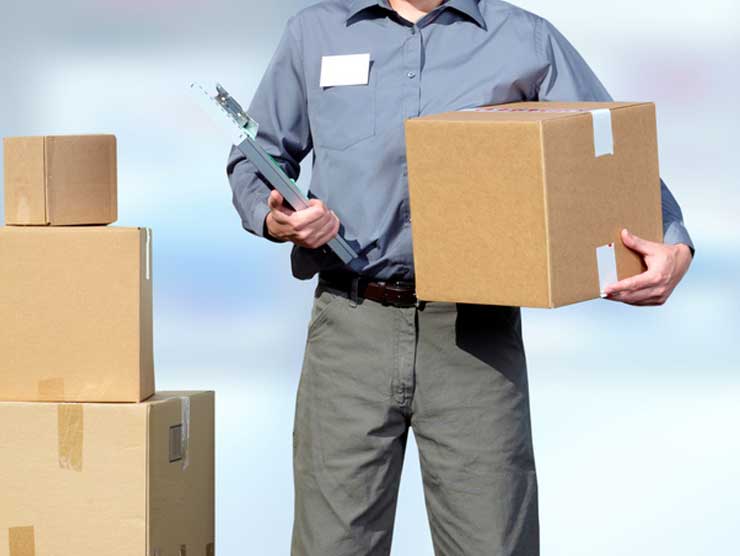 Local Moving, Long Distance Moving, International Relocation
Experts Movers provides local, long distance,international relocation. From moving down the street to moving overseas,
we are the only movers you will ever need! We strive to provide our customers with outstanding service & unbeatable costs. We provide packing and unpacking as well. Contact us today for a free quote (786)901-2050
FREE IN HOME ESTIMATES

Moving out of state can be a stressful experience; you as a consumer can minimize and even eliminate the stress from your upcoming relocation by doing all your homework. Don't assume anything about your move, be upfront with your mover so they know exactly what you want so that Moving companies like Movers Experts, inc can coordinate so that any given move occurs according to plan. Because no move is the same you must have a dedicated team of professional individuals that can plan, coordinate, assist and adjust according to your needs. So many things come in to play when you are selling, buying or leasing a new home, office or another place of business. A closing may fall through or get postponed; a new lease may not be ready for your occupation; because of all of these possible unforeseen variables you must choose a mover capable of adapting to your needs and communicate with you throughout the moving process from here at Movers Experts, Inc we possess all of these important skills and strive for perfection in our service.

Auto Shipping
Are you moving out of state and need to ship your vehicle to your new home? Look no further!
We will ship your car directly to your new front door! When shipping your vehicle you need to know you're using someone you can trust. Movers Experts, Inc will ship your car cross country while you are worry free. Worry free moving awaits you!
Call us now for your free quote:
(786)901-2050
No matter where you need to ship your car to, we can provide you with dependable auto transport anywhere throughout the United States, including Alaska, Hawaii and Puerto Rico. Regardless of the distance traveled, we work hard to keep our prices for international car shipping as competitively low as possible. We provide lower rates for auto transportation than many of our competitors and it is not uncommon for our competition to charge other people outrageous prices for auto transport services because they know that people don't have many other options. We keep this in mind when setting our prices, and you will be pleased to find that our prices are, if not fair and affordable, the best.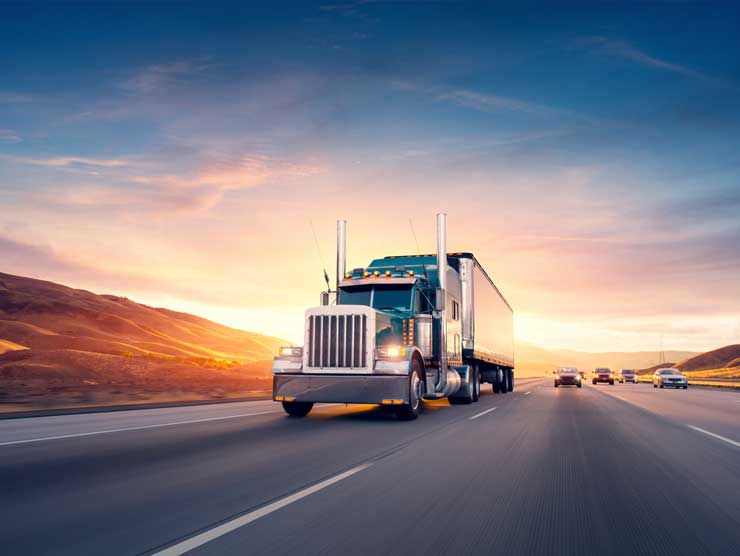 Freight Shipping
Are you a business looking to ship your cargo?
Our job is to make your job easier when it comes to managing all your freight shipping needs. With access to prequalified carriers nationwide, we guarantee the best carriers for an excellent rate. Our motto is , "Our business is to help yours!", and we ensure our commitment to you!
We are dedicated to 24/7 customer service, and each client has their own account representative in order to secure quality customer service. Your representative is available to you rain, snow, or shine, and will make sure your company's needs are tended to efficiently and quickly at all times.
We vigorously examine several carriers and negotiate the best prices for you, while safeguarding your freight with excellent service.
Let us take care of your shipping while you take care of your business!
Call now to speak with a freight agent:
(786)901-2050
TIPS FOR HIRING A GOOD MOVER
With millions of moves every year in the United States, it's a minor miracle that most of them go smoothly, with no issues whatsoever. Hiring quality movers is a must, of course.
But even with so many smooth moves, scams or shady practices do occur. It's in your interest to be informed about every step in the process.
Here are 11 ways to hire the right team for your move:
1. Moving inventory
A reputable moving company will take inventory of all your belongings and determine the bulk and weight of your move. The estimator should be thorough and check all of your storage places such as cupboards, drawers, garages and bookcases. A large component of the mover's price is based on the weight of your stuff and the space your goods take up in the truck. Be sure you understand this estimate and that it is as accurate as possible.
2. Get a thorough walk-through
An estimator who performs a quick walk-through without noting what you plan to move is going to be off the mark. A good estimator will ask questions about what you plan to take from your current house to your next home. So, be sure you are prepared to tell the estimator which items you don't want on the truck—the items you plan to give away, donate to a charity, sell in a yard sale, or leave behind for the new owners.
3. Avoid moving companies with a name switch
Some companies avoid being assessed by the Better Business Bureau by doing business under a variety of names. Be sure the company has a local address and information about licensing and insurance. Their employees should answer the phone with the full name of the business.
Find out if there are any other names the company "does business as," as well as their state and federal license numbers. Search online to see if there are complaints about the company. To find out more about the company's history, call the consumer complaints hotline at the Federal Motor Carrier Safety Administration, 888-368-7238.
4. Avoid packing costs
If you pack your belongings yourself, the mover generally isn't responsible for damage to them. However, if you have your mover do the packing, you may pay inflated prices for boxes and packing materials, not to mention time and labor. If you decide to have the movers pack, ask about the packers' experience. Most packers are careful, but you want to avoid the chance of getting someone who tosses whatever they can into a box and then seals it up with little regard for breakage.
5. Beware of extra fees
Do you live in a two-story house or are you moving into one? Moving to or from a 10th-floor apartment? If so, you'll likely be charged extra for the movers' having to negotiate stairs and elevators. Have a narrow street that won't fit a moving van? Expect a surcharge for the transfer of your belongings to a smaller truck for delivery. Make sure to ask your mover about any additional fees that may apply to your situation.
6. Avoid a blank moving contract
Never sign a blank contract. Get absolutely everything in writing. The mover's estimate and any extra fees should be listed, as well as your pick-up date.
Read your contract and make sure all of your belongings are listed. If your laptop isn't labeled on the inventory form you sign before the driver leaves, you can't expect it to be in the box when he arrives. You can't file a claim for something that doesn't appear on the inventory list.
9. Get a binding estimate
There are three kinds of moving contracts:
A non-binding estimate on your contract means the company cannot require payment more than 10% above the original estimate. Any overages must by paid within 30 days of delivery.
A non-binding to exceed estimate on your contract insures that you will not have to pay for any overages to the original estimate. The estimate is the maximum you'll be required to pay for any services rendered.
A binding estimate on your contract is supposed to be a guaranteed price for the move and all extras and services. If you request additional services (such as unpacking), any extra fees must be paid within 30 days of delivery.
10. Report any problems
You have nine months to report any problems to the moving company and file an insurance claim. So if you're opening boxes a year later and find shards of glass, you're out of luck.
On moving day, try to open each box and sift through it to check for damage. Note any problems on the mover's copy of the bill of lading before signing it.
Your mover has 30 days to acknowledge receipt of your claim. Within 120 days of receiving it, he must deny your claim or make an offer to pay.
PREPARING FOR YOUR LONG DISTANCE MOVE
How should you prepare for long distance moving?
Before packing your bags and begin moving long distance, there are some things you should be prepared for. If you are planning a long distance move to Florida, you will need to find a good job, good housing and a school for your children. Having all that in mind, reliable moving services in Miami can be of help, especially if you don't have a lot of time to prepare. With our long distance movers here in Florida, your relocation doesn't have to be a hassle. Our team of well-trained professionals will be there to help you with every aspect of your move.
However, before calling our long distance movers of Florida, there are still things you can do to prepare for your move. Depending on the nature of your relocation, you might want to sort out all of your belongings. For example, if you are moving from a big house, you should sort out all the items and get rid of or donate things you don't need or use anymore. On the other hand, moving a business can be a little bit more complicated to prepare for. If you have a company with many employees, you should ask them to get involved in the moving process. If everyone helps with doing the inventory and sorting out important documents, your move will be a breeze.


(786)901-2050
Toll Free 888-210-3610
Fill out our online request form and a relocation consultant will contact you shortly!
Want to know more?
GET IN TOUCH WITH US